Easter baskets were not a huge thing in my house growing up - we got candy. A LOT of candy, it seemed. But getting *things* in Easter baskets didn't even occur to me until we started having kids and I realized, "If I give them all that candy, not only will they EAT it, but they will be eating candy that I COULD BE EATING INSTEAD!"
So yes, they will be getting candy. And here's what else they'll be getting: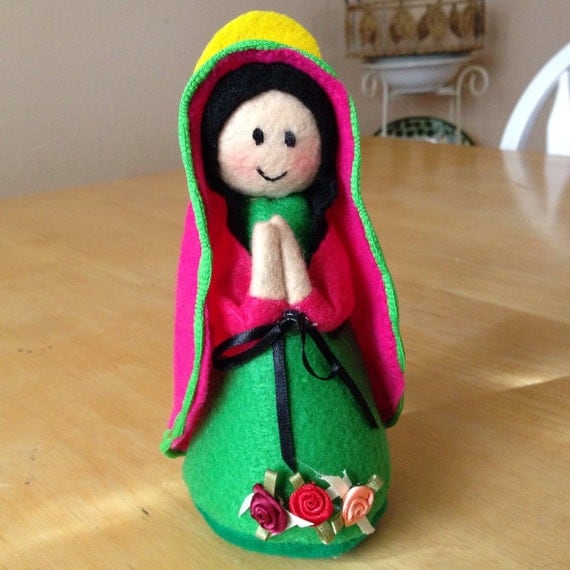 This etsy shop
has several adorable saint dolls for sale for the super-reasonable price of $12/each, and it looks like they stand up on their own! John Paul and Cecilia picked out St. Therese and Our Lady of Guadalupe and are SO excited to get them in their Easter baskets (yes, the twins are left out because they're not going to notice...). I ordered them Saturday and they shipped Monday, so jump on it and order these now and they should reach your place before Easter!
I waited too long to order from
Saintly Silver
, but click over there and take a look at those for future Easter baskets, baptism presents, Christmas presents, etc... How AWESOME are they?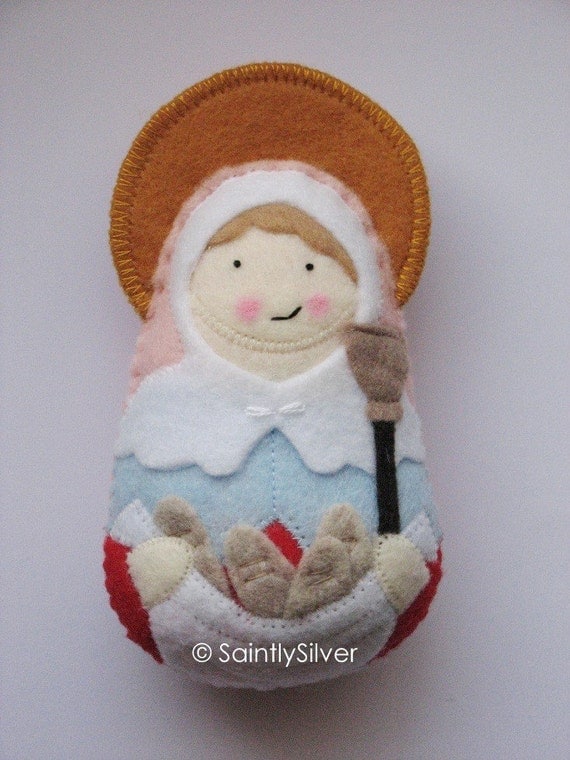 One of these days we'll start collecting peg dolls, but considering how much the babies enjoy scraping the paint off all of our wooden toys with their teeth, I'm thinking it's not worth investing in any of those just yet...
The Story of Easter Sticker Book
- John Paul is going to LOVE this one!
The Garden of the Good Shepherd: A Sticker Calendar to Count the Fifty Days of Easter
- John Paul has been doing the Lent countdown from Catholic Icing and asked if we would do an Easter countdown too - then I remembered that I'd had this saved in my wishlist since last year! I have a feeling he's going to love it.
My First Easter Sticker Book [With Full Color Stickers]
- This kept them absolutely quiet during Easter Mass last year - it was a miracle!!! I'm going to see if I can put the stickers back on the inner pages and get them to do it again...
The Story of Easter Activity Book
- for Cecilia, but really John Paul will probably do the whole thing...
And everyone is getting a cheap stuffed bunny that will probably get given away in the next toy purge.
What made the cut for YOUR Easter baskets this year?
*These Amazon links are affiliate links, and I'll be completely shameless in saying that if I make enough money through affiliate links the next thing on my list to buy is Jennifer Fulwiler's memoir
sooooo do me a favor and click through my links? I want that book!